A great result for the school with their first animal put to auction on Friday.
A highlight of Friday's Shepherdson & Boyd Toogoolawah Store Sale was the selling of a registered Droughtmaster bull on account Toogoolawah State High School and Mt Brisbane Droughtmasters. Jointly owned by the McConnel family of Mt Brisbane and the High School, the school had selected the bull at weaning in 2016 with the students then preparing and exhibiting the bull for the last two years. A bus load of students had a morning trip to the saleyards to watch their first animal sell, a mixture of emotion as the students had become particularly attached to the bull going by the name of Hawkeye.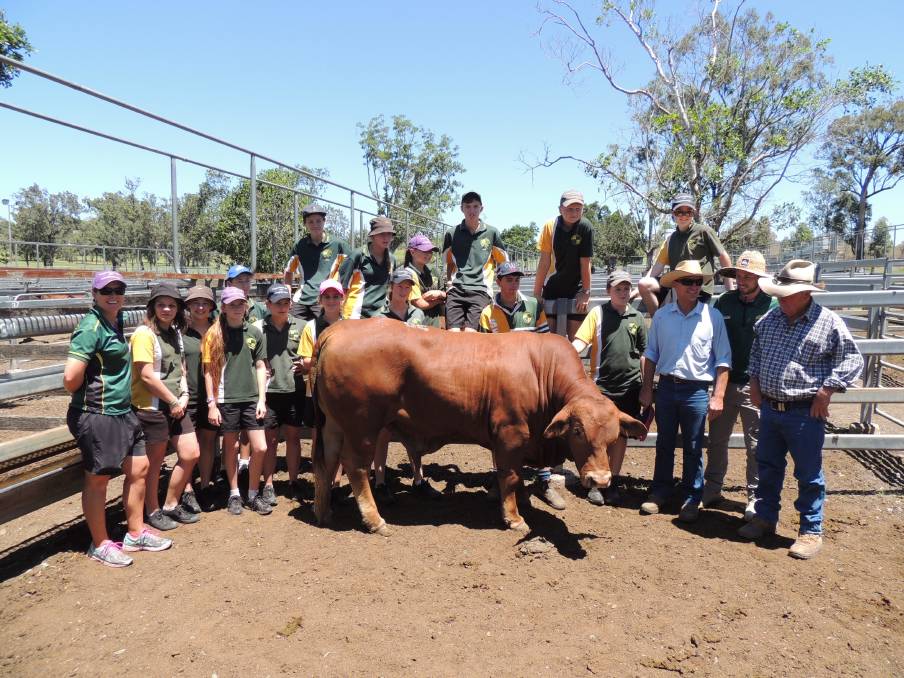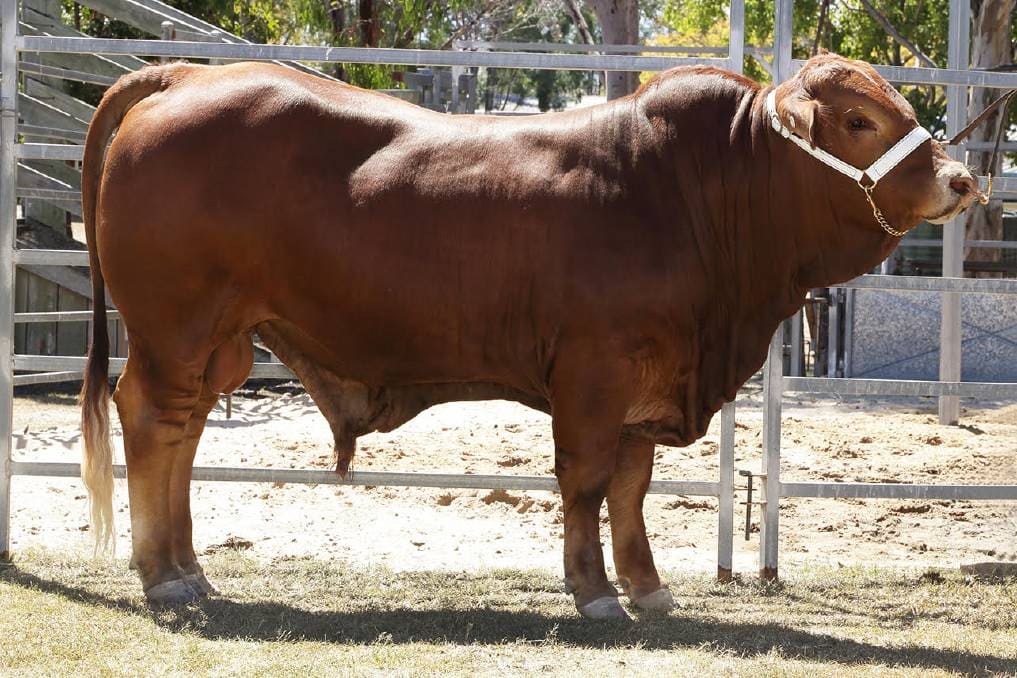 Past High School Student and auctioneer Jack Fogg had a steady stream of bids from the opening $4000 bid with David Deane of Redlin Grazing at Toogoolawah the successful purchaser taking home the 24 month bull for $5600. Half of these proceeds remain with the school and will be used to further enhance their Agricultural program. Registering a Droughtmaster Stud in 2016 the school has already enjoyed much success taking home Supreme Exhibit at this year's Droughtmaster Gatton Futurity Show with a young heifer owned by the school, Mt Brisbane Heidi, and then taking out the Champion School in the Schools Judging competition at the Ekka. Co-owner of the bull, Don McConnel said on the sale "we're delighted to see this bull sell so well today and are pleased the money can go towards the school's Ag program. The temperament of this bull has seen the kids have a lot of fun with him and get them interested in pursuing careers in the Beef Industry". Story on the Queensland Country Life website.