WE BELIEVE IN TRADITIONAL VALUES
Generations of Experience
Mt Brisbane is one of the earliest settled properties in Qld being taken up by the Bigge Brothers in 1842.  In 1893 the McConnel family were appointed as managers and later partners.  They purchased the property outright in 1914 and have been on Mt Brisbane ever since.  Originally a bullock fattening operation they began breeding and fattening from the 1960's.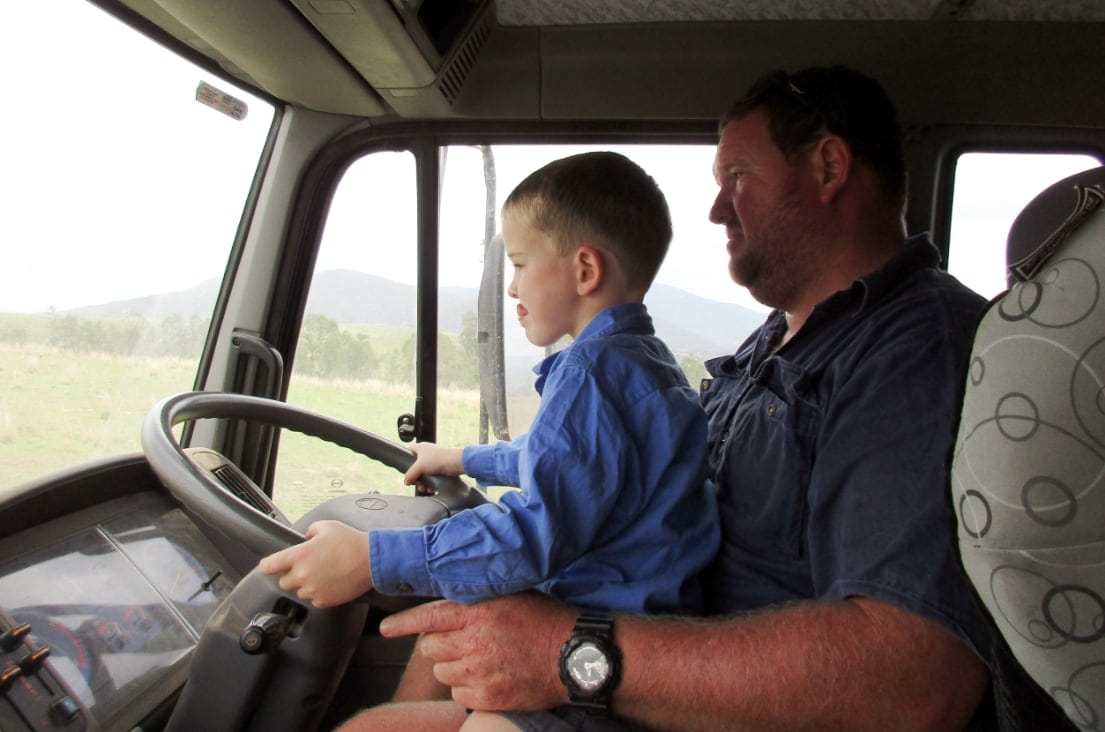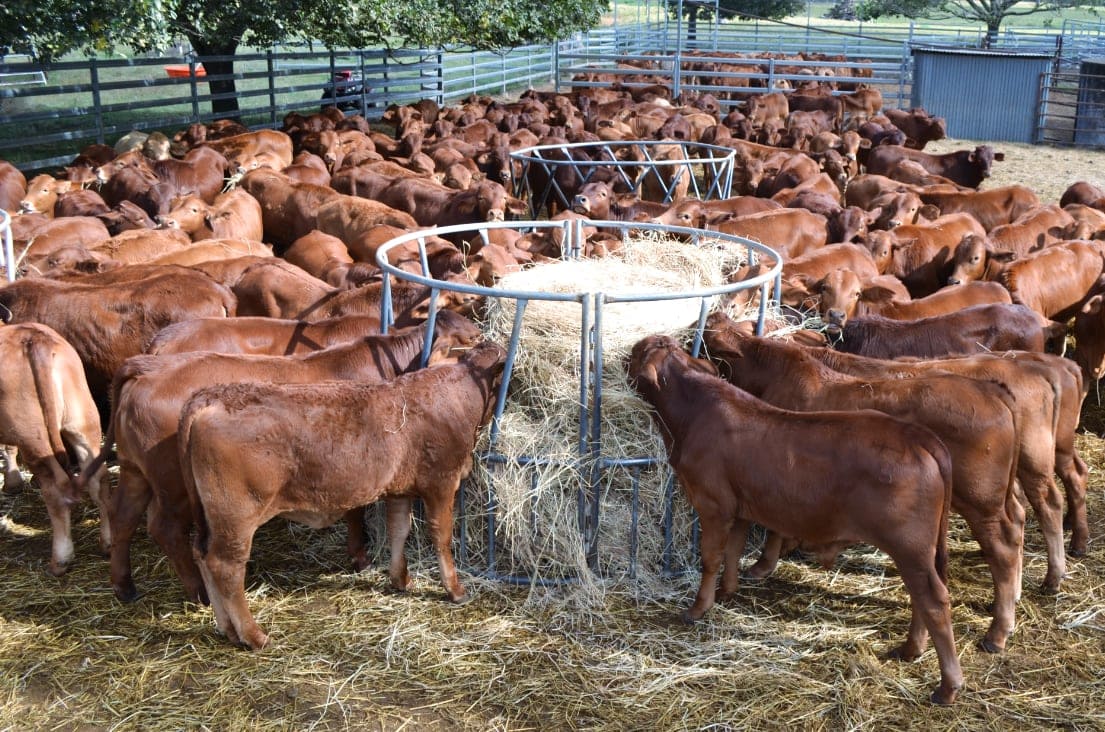 The Family Legacy
After the passing of owner John McConnel in 2019 his wife Carli and 2nd son Don continue to run Mt Brisbane, breeding pure Droughtmasters focusing on animals which adapt to conditions and meet changing market specifications. We were very pleased with how the Mt Brisbane genetics handled the 2019-2020 severe drought. Cattle are now sold into the feedlot market and replacement heifer market but the focus remains on fertility, temperament and market suitability.
Not Settling for Second Best
The breeding of purebred Droughtmasters was started in the 1970's when John & Carli were unable to buy the type and temperament of bulls they required and so started to buy stud females with good quality bull calves at foot.  With the dispersal of Kengoon Stud they bought a double deck of females and that purchase kick started the stud program.  The Mt Brisbane stud was registered in October 1985.
Only the Best
Mt Brisbane has been breeding Droughtmasters both stud and commercial since the early 1970's with a strong focus on producing beef that is Anchored on Quality. 
How It All Began
In September of 1841, two English brothers, Frederick and Francis Bigge, settled Mt Brisbane. They were granted a 'license to depasture the Mt Brisbane run'. The area of the lease was a massive 57,600 acres. Prior to this time, land within a 50-mile radius of a penal settlement could not be settled.
Mt Brisbane was named for the nearby range honouring Sir Thomas Brisbane. It was stocked with cattle. Later sheep were kept, but they didn't thrive, and so Mt Brisbane became solely a cattle property.
The Bigge brothers were nephews of Commissioner Edward Bigge of Linden, Northumberland, who arrived in Sydney in 1819. Bigges Camp, now Grandchester, was named in their honour.
The Homestead and Buildings
1850: The original cedar homestead was built on river flats about 200 yards from the banks of the Reedy Creek. 
1863: A flood saw the waters rising to the wall plates of the house! The homestead was moved to a ridge about a hundred yards away, out of reach of future floodwaters. It remains there to this day. The original home still forms a central part of the McConnels' sprawling gabled house. 
In its heyday, Mt Brisbane featured nearly 20 buildings, including staff quarters, a store, stable, butcher, blacksmith, and three dairies (for the house, staff and a commercial dairy).
Many of the hand-hewn slab outbuildings still stand and are incorporated into the day-to-day life at Mt Brisbane.
There are pieces of history throughout Mt Brisbane – the veranda of the homestead was dedicated as a church in the 1920's and the original church bell still hangs at the front entry; a timeline of branding irons is displayed in a shed; a bullock's cart rests in a century-old hayshed; and the remnants of an old bush racetrack still cause a bump when driving through the paddocks.
1966: The Queensland Women's Historical Association plaque at the Mt Brisbane homestead was unveiled in 1966. A wonderful occasion.
1889: Sadly, William Bowman, manager of Mt Brisbane, was fatally injured working young horses in 1889. Life was harsh.
1893: When the Bigge brothers returned to England in 1891, Eric McConnel and his wife Susan were employed as managers of Mt Brisbane, which by this time had grown to 254 square kilometres. You can only imagine how vast this amount of land seemed coming from England. Eric was the youngest son of David & Mary McConnel who settled Cressbrook.
The McConnel family can trace its history in the area back to 1841, when David Cannon McConnel took up Cressbrook Station (outside the radius) at present-day Toogoolawah.
In the same year (1893) Philip M. Bigge, nephew of the original owners, arrived from England. He came out to the property and he and Eric formed a partnership.
1895: Eric and Philip secured a 14-year lease on 14,164ha (35,000 acres) with the option of purchase.
When this expired the men purchased 10,117ha (25,000 acres) with the remainder subdivided for soldier settlements. They went on to subdivide and sell some of the land.
1914: After the death of Philip Bigge in 1914, Eric bought the Mt Brisbane homestead and 4000ha (10,000 acres) of the land around the homestead.
The property has remained in the family's ownership ever since and the family still live there today.
Eric & his wife Susie had five children – Erica (Trier), Keith, Nigel, Colin, who died at 21, and Malcolm who died as an infant.
Mt Brisbane was divided with Keith remaining on Mt Brisbane and Nigel taking on Inverstanley. At this time, Mt Brisbane was around 5,000 acres.
Keith married Barbara Hart and had two children Eleanor (McNab) and Eric (John).
1972: John married Carolyn (Carli) Murray from Ilfracombe in 1972. They have 6 children – Andrew (deceased), Robert, Susan (Sullivan), Donald, Ian, and Bruce.
Early 1980's: John & Carli were able to expand the property in the early 1980's with the purchase of 'Mt Byron' from Ken & Helen Piper. 'Mt Byron' had originally been a part of Mt Brisbane but been taken up by the Bowman family (managers of Mt Brisbane) in the early 1900's and sold on to the Piper family.
Late 1980's: 'Top Right' and 'Webbs' was purchased in the late 1980's and so Mt. Brisbane expanded again.
The Cattle
Mt Brisbane had run a Shorthorn and Hereford herd since settlement.
Mt Brisbane's records recall an original herd of stud Shorthorn cattle, sheep, and "fine horses", which were marked with 'ZZ0', one of the earliest brands registered in Queensland.
The cattle, mostly steers, were usually bought from the Eidsvold store sales. A small number were bought from Churchill in Ipswich and walked to Mt Brisbane. They would then be turned off at 4-6 years of age and walked down to Ipswich or into Esk and railed to the meatworks at Cannon Hill.
1901: The first set of full working stock yards was built. Cattle ticks had started to infest the Brisbane Valley and the cattle were dipped every three weeks. All neighbours relied on this dip until construction of their own facilities.
1970's: When John & Carli took over the property in the early 1970's they began breeding and fattening and eventually began to investigate other breeds of cattle more able to withstand the cattle tick.
John's parents made a transition to Herefords, then Carli and John trialled Santa Gertrudis cattle.
Trial and error saw them arrive at the Droughtmaster breed. They bought their first Droughtmaster bulls in 1970 and graded-up the existing herd until they could register the Mt Brisbane Droughtmaster Stud in 1985.
1985: Mt Brisbane Droughtmaster Stud was registered in 1985.
Today
The property is now around 10,000 acres with 1800 acres of leased land on Wivenhoe Dam.
A hundred years ago, the staff exceeded 20. Today, Carli and Don run the property with the help of casual labour.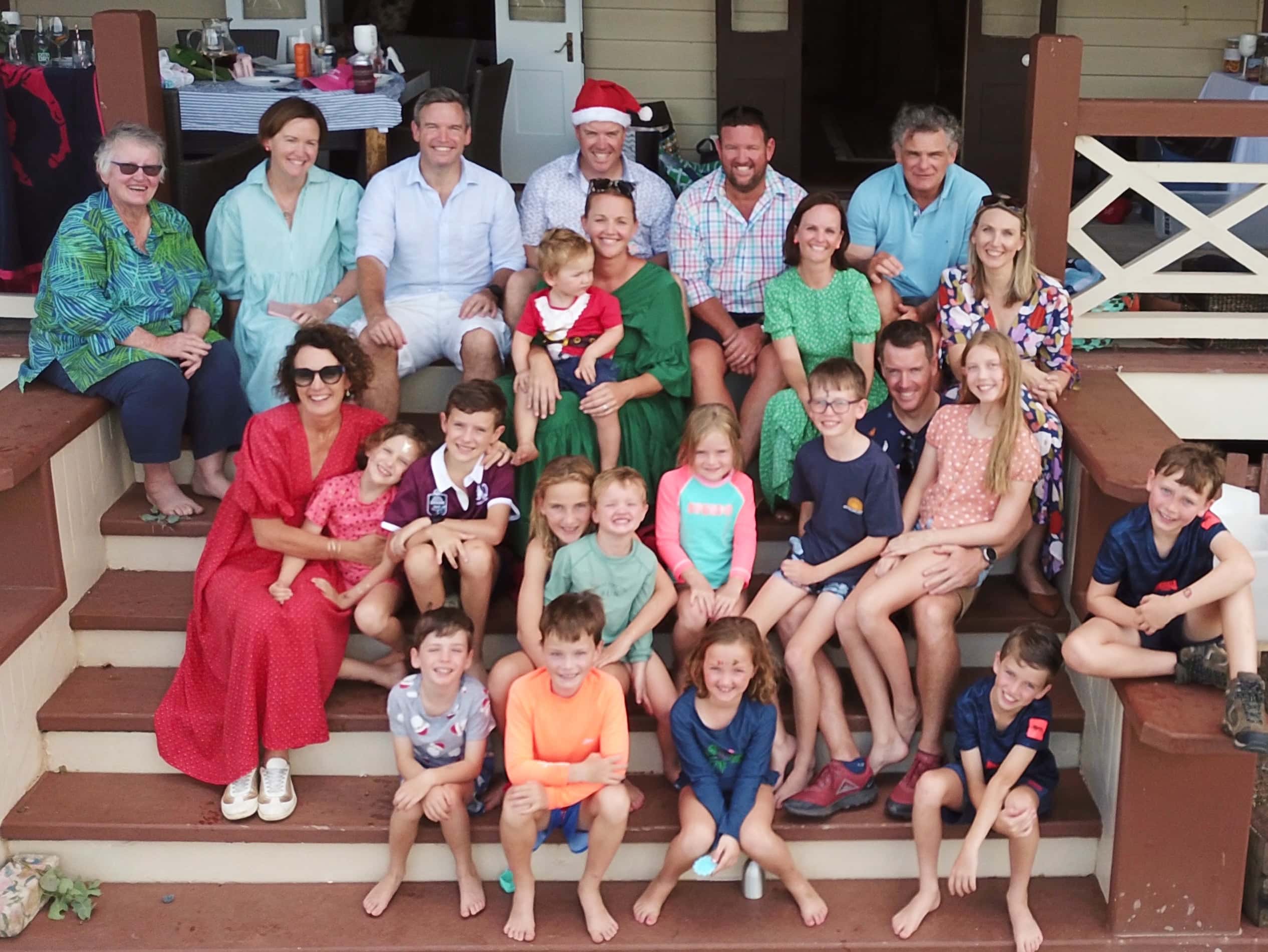 Five Generations
It is rare to find a property which has remained in the same family for more a century. In the increasingly populated, sub-divided, and infrastructure-dissected Brisbane Valley, it is even rarer. The McConnels of Mt Brisbane, on the shores of Wivenhoe dam, know how special this is and are proud of their long family history of management and ownership.

There is now a fifth generation of McConnel's on Mt Brisbane with Don and his wife living there with their three children. Rob, Susie, Ian, and Bruce all maintain a keen interest in the property and their children all love to spend time at Mt. Brisbane.
The McConnel Name
The McConnel name has been connected with Queensland's pastoral industry (the family also owned Consuelo at Rolleston and Graystonlea at Proston); politics, and institutions such as the Royal Brisbane Children's Hospital, which was founded by John's great-great-grandmother Mary McConnel.